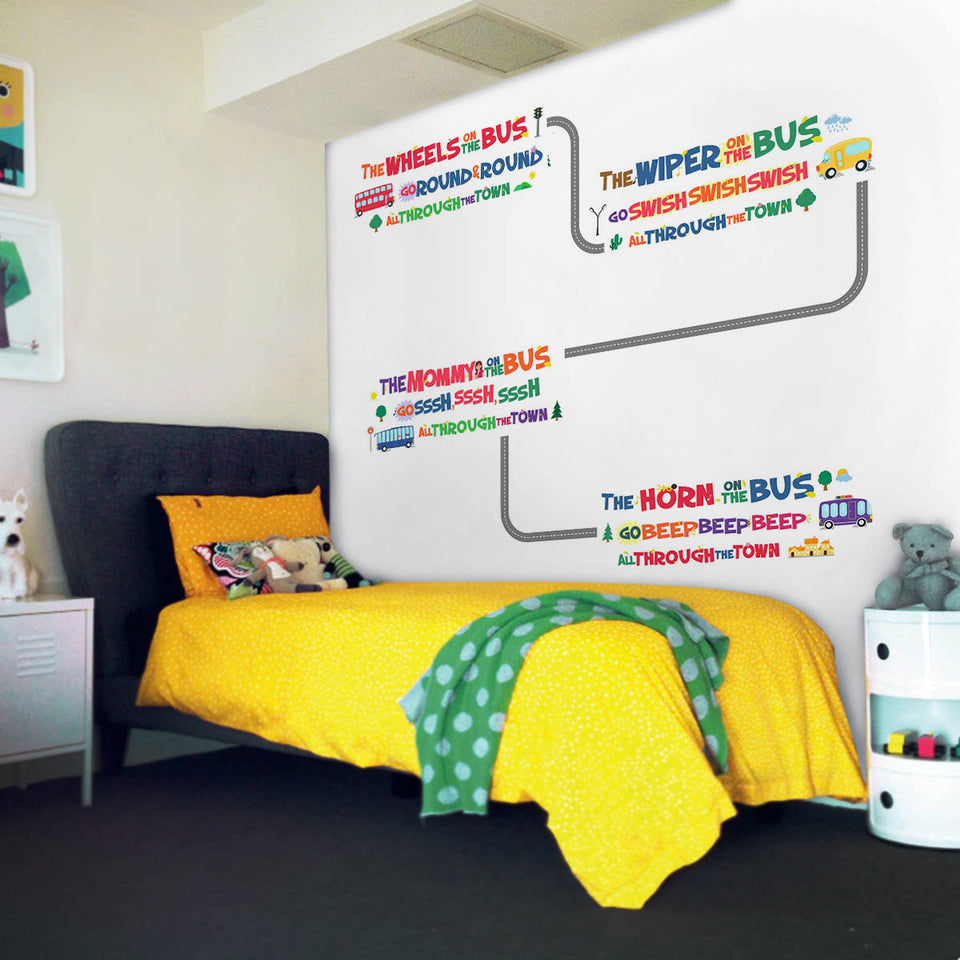 Wheels on the Bus - Rhyme themed Colorful Wall Decal for Baby Nursery
DK15-WOTB-01
Nursery Decor: Wheels On The Bus Rhyme
Introducing our "Wheels on the Bus" Nursery Wall Decal - a delightful addition to your baby's nursery or playroom that brings the beloved nursery rhyme to life while fostering education and creativity.
Key Features:
Educational Brilliance: Our "Wheels on the Bus" wall decal serves as a dynamic tool for early education. The incorporation of the renowned nursery rhyme into the design allows young minds to engage with the song while developing their cognitive abilities.
Vivid and Eye-catching: Our decals exhibit a vivid and captivating color scheme that instantly captivates the attention of both children and adults. The visually stimulating design effortlessly transforms your child's space into an inviting and educational haven.
Effortless Application: Applying our wall decal is a straightforward process, complemented by comprehensive, user-friendly instructions. You can effortlessly enhance your nursery or playroom by effortlessly bringing this delightful rhyme to life.
Instructions
Ensure package is not damaged in any manner.
Plan out the design. You can apply as shown in the picture or any other way that you deem better
Prepare your wall/surface: Clean it with a dry cloth if necessary. The decal will stick to any smooth surface
Peel & Stick