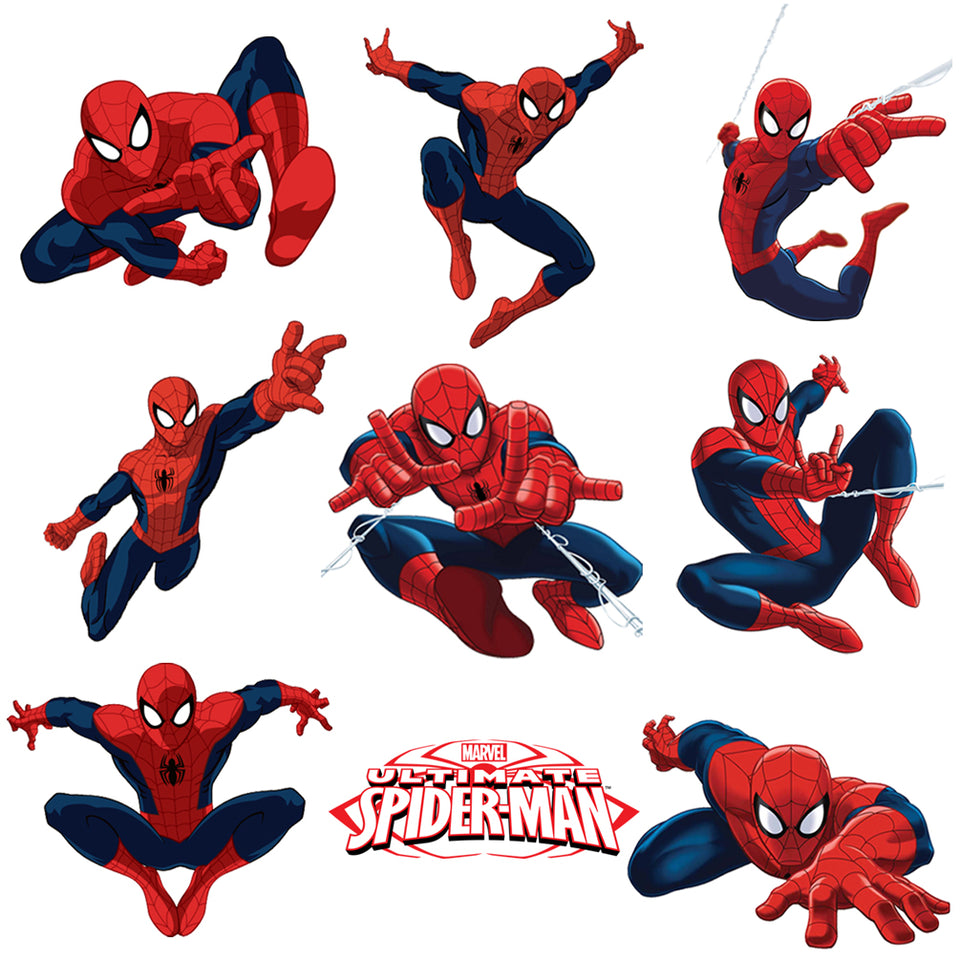 Spiderman Sticker Pack for Kids Room Wall Decor | Peel and Stick Wall Decal for Ultimate Spider-man Decoration
DK-SSL-05
Transform any wall or desk surface into a scene from the Amazing Spiderman with this pack of 12 wall decals. The Spider man wall stickers are sure to thrill the web slinger's fans of all ages. Perfect for drab walls in bedrooms or dens, or to dress up your bookcases and entertainment centers.

About Spiderman Wall Decals

The decals are made of a high quality, waterproof and durable PVC that meet environment protection standards. Add your own style while applying, The product comes in multiple pieces that can be applied in any way depending upon the surface and your imagination. Go Creative !

Impress your friends, family and guests with lively, beautiful walls. This decal is also a perfect gift for friend or family on kids birthday or simply use it for party decoration.

Ideal gift for Comic Fans, Kids & Adults

1 Sheet of 12 Wall Stickers
Safe For Kids,Non-toxic

Use for your boys room.
Beautiful gift idea for Grand Kids.
Size:-
Sticker sheet is 24 x 12 Inches.
Individual Stickers vary between 4.5 to 8 Inches, for ease of visualization consider them a square of 6 x 6 Inches.

Instructions

Ensure package is not damaged in any manner. (Exchange the damaged product free of cost)

Plan out the design.

Prepare your wall/surface: Clean it with dry cloth if necessary. The decal will stick to any smooth surface


Peel & Stick