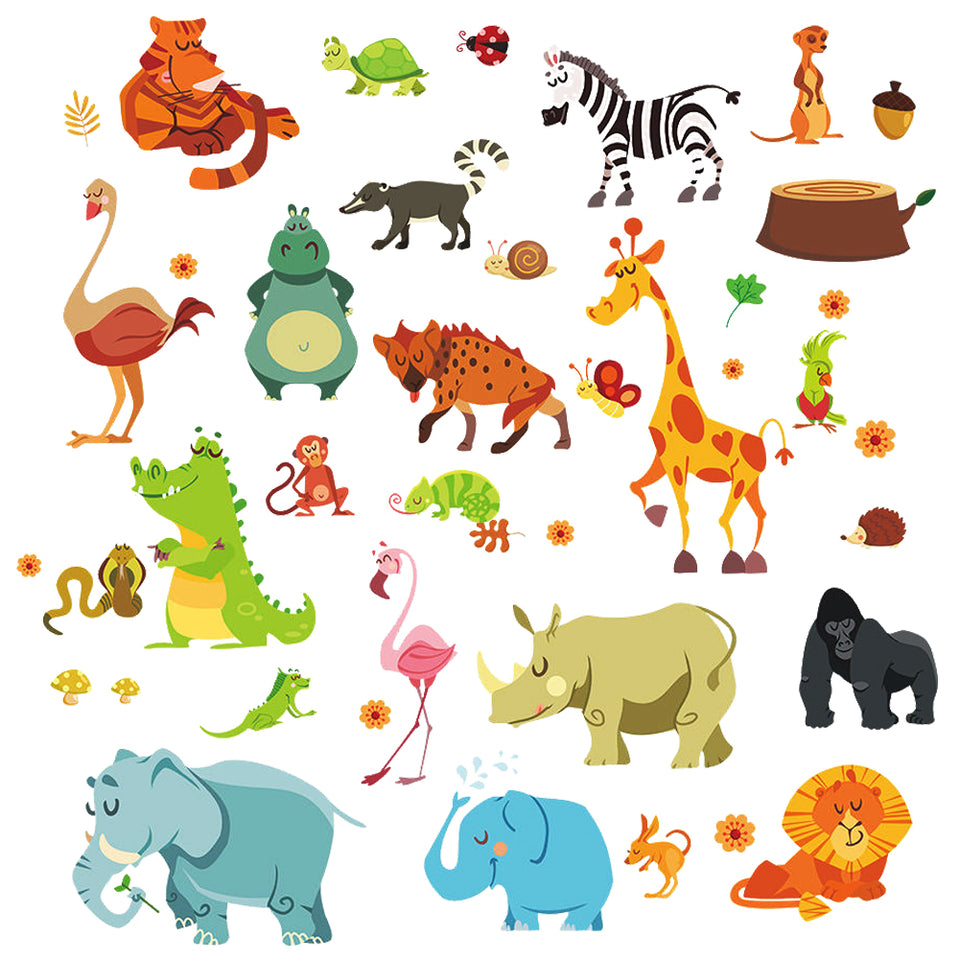 Jungle Animal Wall Decal Pack of 50 Colorful Baby Nursery Stickers
5N-7SPK-SFE0
This set of 50 kids wall stickers having multi-color adorable animal decals are bound to liven up your baby's nursery. These carton character animal shapes are beautiful addition for any Nursery, Playroom or Kids Room.
About
The decals are made of a high quality, waterproof, and durable vinyl. Add your own style while applying, The product comes in pre-cut shapes that can be applied in any way depending upon wall and your imagination. Go Creative !
Impress your friends, family and guests with lively, beautiful walls. This decal is also a perfect gift for friend or family who enjoy decorating their homes.

1 Sheet of 26 Animal and 14 Flower & Other Stickers. Dimensions: 24 x 12 Inches
Easy To Remove & Re-position with no sticky residue
Use for decorating Nurseries.
Can also be used on laptop / cellphone cover