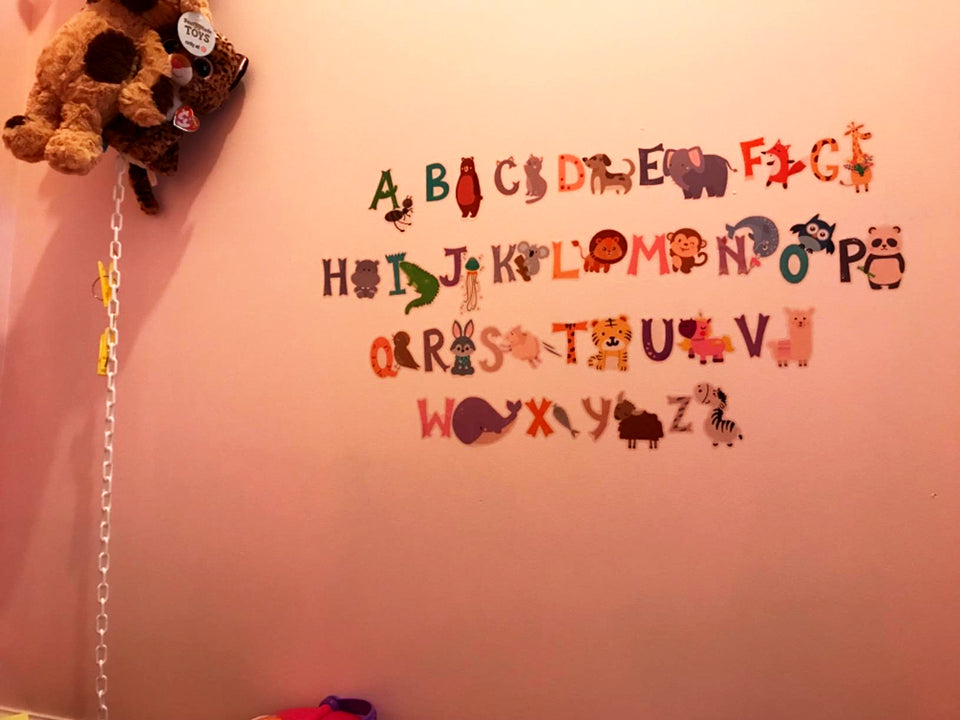 DEKOSH Baby Nursery Animal Alphabet Peel & Stick ABC Kids Wall Decals
2E-JZ38-F7D3
Colorful Alphabet Wall Decal to brighten up your Baby Nursery. The Animal Alphabet design is an ideal decoration item for your baby bedroom, Nursery or Kids Playroom.
Animal Alphabet Educational Wall Decals

Animal Alphabet Design is an educational as well as decorative stickers for children aged from 0-12. This kids decor product contains letters of English Alphabet from A to Z along with an assortment of animals. This sticker set is ideal decoration item for use in nurseries, baby bedroom, kids playroom & classroom.
The decals are made of a high quality, waterproof, and durable material. Impress your friends, family and guests with lively, beautiful walls. This decal is also a perfect gift for friend or family who enjoy decorating their homes.

1 Sheet of 26 Animal Alphabet Stickers.
Easy To Remove & Re-position with no sticky residue
Instructions
Ensure package is not damaged in any manner.
Prepare your wall/surface: Clean it with dry cloth if necessary. The decal will stick to any smooth surface
Peel & Stick